Scammers in the Kids.com LLC
(justourkids.com) n/k/a Kid Models LLC Scam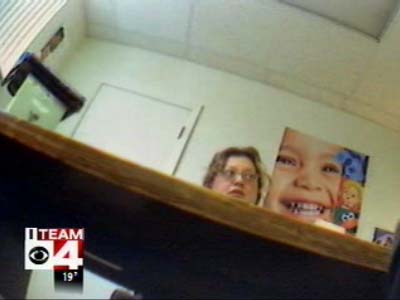 WCCO Hidden Camera Investigation Catches
Kids.com Employee on Tape in Minneapolis
Company Reps:

Don Voight - Vice President - 1,9 (Location code, see below)
Tony Gray ( Grey ) - 2 Director *
Loretta Dakin - 2 *
Susan Henrichs - 4 *
Kori Winker / Cori Winker / Kori Winter / Corey Winker / Kori Wintzer / Korey Winker / Kory Winker - 2 *
Seth Bondurant / Seth Bardont / Seth Bareltint - 1, 6, 8
Ginny Alberts - 3
L. Bodenmiller - 4
Starr Garman - 2
Amy Loch - 2
Beth Johanneck - 2
D. Forcier- 2
Robert Baker - 3
D. Forcier - 2
Rebuttal - June 6, 2006 - A credit Company was doing a credit Google search on my name and a website came up referring to Kids.com. I worked for Kids.com and I have spoken the MN Attorney General about the WCCO Terri Gruca article. My name was not mentioned the article, however I was affiliated with Kids.com.
I feel that I should not be identified in such a manner as a scammer. The Attorney General has since cleared Kids.com of any charges. I am appalled to see that my good name is being slandered by your site. Please remove my name from your site. Do not force me to take legal action. I will not have your organization negatively affecting my credit rating.
Thank you,
Kori Winker
Editor's Note to Credit Companies: Just because someone works for an alleged scam does not make them a scammer.
Editor's Note to Employees of Alleged Scams: If what you are doing seems wrong, stop doing it.
Addresses:

1 - 343 Passaic, Fairfield, NJ
2- 5037 France Ave, Second Floor, Edina/Minneapolis, MN 55410 612-285-2901 952-285-2902 612-338-4500 773-539-8575
3 - 6510 N. Lincoln Avenue, Lincolnwood, IL 60712 847-329-7155
4 - 40 Railroad Ave. Valley Stream, NY 11580
5 - 2201 Rd 38, Cherry Hill, NJ 08002
6 - 40 E. Century Road, Paramus, NJ 07652 201-967-0979
7 - 50th St, Minneapolis, MN
8- 12 South 6th St, Suite 1045, Minneapolis, MN 55402 612-338-4500
9 - 411 Route 70 East, Cherry Hill, NJ 08034 856-795-5599
D. Forcier is the crook who wrote and/or signed the Kids.com mail fraud letter: