---
Pigeon Drop Theft / Found Money Switch Fraud of Elderly Senior Victims
---
What is a pigeon drop scam?
A "pigeon drop" is a confidence trick in which a mark or "pigeon" is convinced to give up a sum of good-faith money in order to secure the promise of sharing a larger amount of "found money".
Ultimately, the scammers disappear with the good-faith money and "drop" the mark who is left holding a worthless bag, wallet or envelope filled with news clippings cut into the shape of previously observed currency.
---
Pigeon Drop or "Found Money" Scam Involving Street Approach with Bag or Envelope Full of Lost Money / Offer to Share for Good Faith Advance Fee
Often occurring in a mall or shopping complex parking lot, a well-dressed young woman approaches the selected victim, usually an older woman.
The younger woman will claim she has just found a bag, briefcase or envelope and inquire about ownership.
Or she will casually start talking to the prospective victim, attempting to befriend her by chatting about children or grandchildren, when a third woman comes by looking for the owner of a just-found bag, or asking "Did you drop this envelope full of money?"
When the three look inside the bag for identification they find what appears to be a large amount of cash with some indication that it comes from an illegal activity, such as gambling or drug money.
There is no label or ID present and the stated likelihood is that whoever lost the money probably came by it dishonestly and can not claim it, so your returning the money is ruled out as impossible.
A very sophisticated scheme unfolds for victims who believe that the two women, who work as a team, have really found a bag of money and want to share it.
First they will talk excitedly about how much money is in the bag and what each could do with the money if it was hers, skillfully drawing you greedily into the benefits of the scheme.
One of the two younger women will probably claim that she works for someone, perhaps a lawyer, who will know what to do with the lost money.
They try to draw you further into the discussion and decision-making.
A call is made on the spot, and you are then told by one of the con artists that she has consulted with a lawyer, who stated that if they want to share the money they will have to show proof that they have sufficient funds to support themselves during the time the lawyer supposedly complies with the law by seeking the true owner.
He gives the recommendation that each person deposit a certain amount of money:
| | |
| --- | --- |
| | - to provide evidence of "individual financial responsibility", |
| | - as "good faith", |
| | - to show that all those involved are acting above-board, |
along with the found money, into a safety deposit box or his trust account, to see if anyone claims it first before dividing it up.
You withdraw and put $2000 to $3000 in the bag with the found money and other "good faith" money already deposited by the two con women.
They then use a variety of tactics to dump you.
The one who claims to work for the lawyer offers to take your money to him, then returns saying the lawyer wants to talk to you.

They give you a name and an address which turn out to be bogus.

Or, you may be urged to wait a week before calling, giving them time to move on.

You may be asked to take the bag containing the money to the lawyer's office while the con women park the car or go to the bathroom.

Out of your sight, they have switched the bag for one containing paper of similar weight.
The victim - a pigeon - gets dropped holding a bag of paper scraps. She not only loses the hope of a quick profit, but also her own money.
It should be noted that strangers would not likely confide in other strangers regarding found money or offer to share their good fortune with you.
There are various reasons why this works when it is targeted against elderly women.
| | |
| --- | --- |
| | - their vision may be blurred by hopes of getting something for nothing, |
| | - victims become concerned that resistance will result in physical violence, |
| | - they often carelessly carry larger sums of ready cash. |
This crime proliferates because victims, who fear being labeled incompetent, fail to report it.
The cons know what to say and who to say it to, as they target as many victims as possible in a short period of time.
One two woman team, eventually charged with Felony Theft, would approach elderly females on the street and offer to assist them or pretend to be acquainted with them.
Once they gained the confidence of the selected victim, they would steal her jewelry, credit cards and money.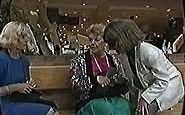 ---
Following the Pigeon Droppings
While investigating the mechanics of a pigeon drop, I found your website and I was shocked.
My case was verbatim to your synopsis! My victim lost $12,100 through a cash advance on her credit cards which they got after driving her to a bank branch ATM.
I want so much to catch these two black females who victimized the Asian lady, that I hope gathering more info on their methods will help find them.
Even as a police officer I am unfamiliar with a lot of the scams out there.
I referred my victim and her husband to your website. I feel it will GREATLY help them understand they are not alone.
---
Scammers Banking on Denial
My 82 year-old mother told me "a secret" recently regarding a scenario such as what you describe.
She told me she did not give them any money and I told her it sounded like a scam.
When I got home, I found your website and confirmed my fears. I read it to her and asked her at least four times if she gave them any money.
She said no but it turns out she gave them $4929.00 back in May.
In this case it was a man and a woman and instead of a lawyer it was a banker the woman "worked for." My Mom never met the "banker."
She waited in the STRANGER'S car in the parking lot with him while the woman "went into the bank."
Of course they were parked on the side of the building and my Mom couldn't see if she actually entered the building.
My mother is a very honest person who simply saw this as an opportunity to leave her heirs more money.
Thank you for your website which was very helpful to us in reporting it to the police.
Dolores 07/16/02
---
Results of Reassurance
John E. Carter, 43, and Sharon D. Williamson, 50, both of Flint, Texas were arrested in that state and returned to Virginia on charges of felony theft by fraud and attempted felony theft by fraud.
Police there, who had been tracking the pair for the past 1½ years, suspect them for five thefts in Alexandria in which elderly victims were tricked out of about $20,000 in the pigeon drop scenario.
One woman who was conned out of $14,000, but was reluctant to come forward out of embarrassment, until being reassured during a REVERSE 911® system contact, assisted in the arrest by being able to identify both defendants.
This is not the first time they have been arrested.
---
Apparently Not Willing to Share with Victim's Husband
Texas - 03/04 - A 73-year-old Laguna Park woman told Hillsboro police she was approached by a woman who said that she had found $100,000 in an envelope and showed her a letter that was reportedly in the envelope.
The suspect identified herself as an employee of the postal service
The woman was told that if she paid a $1,000 finder's fee, the money would be split between the suspect, victim and postmaster.
When the victim said that she would have to call her husband, the suspect said she had to go across the street to H&R Block and was never seen again.
---
Elderly victim loses $14,000 in pigeon-drop street scam
06/07 - A 75-year-old woman recently became the victim of a pigeon-drop scam, and Shawnee police are investigating.
About 3 p.m. June 14, in the parking lot of the Price Chopper at 12456 W. 62nd St., one of the scammers told the victim she had found a purse with no identification and $100,000 inside.
She asked the victim if she wanted to take the money to a nearby attorney, who would check out the case by using a machine to count the money and record the serial numbers.
Meanwhile each woman would produce some cash in good faith so they could take possession of the money.
A third woman said she overheard the pair during their conversation and wanted to participate in the plan and then helped persuade the victim to participate.
The victim then went to her bank, withdrew $14,000, and drove the first suspect to a nearby office building.
The suspect went inside and never returned.
The first woman who approached the victim is described as black with a thin to medium build.
The second woman was seen on surveillance video at the Price Chopper and is described as a heavyset, white female in her 40s with short brown hair and glasses.
She was dropped off by a white four-door 2005 or 2006 Saturn Ion.
Kansas City Star
---
Pigeon Drop / Jamaican Switch
11/06 - Texas - Two people in Allen filed criminal complaints with police regarding pigeon drop scams that are similar in nature to a scam conducted in Princeton.
Allen police Capt. Robert Flores said the incidents in which a black male approached a victim and asked them for a small amount of cash in exchange for a larger amount of cash occurred in May and June.
The first Allen incident occurred May 18 when an unknown black male, approximately 30-35 years old, approached an elderly man in the 600 block of West McDermott Drive and told him he had a $150,000 inheritance wrapped in a handkerchief that he wanted to give to a charity.
The man got the victim to give him $6,000 in cash as a sign of good faith.
The second Allen incident occurred June 22. A black male approached a victim and said he had $100,000 that he was looking to give to a local church as a donation.
The victim said he didn't want to have anything to do with him, but the man still insisted he could help if he gave him a small amount of cash as a sign of good faith and that he needed it quickly because he was leaving town by midnight.
The victim refused to participate and instead called Allen police.
The two Allen incidents share some similarities with cases filed by the Princeton Police Department against Jeron Kooksey, 26; Franklin Kennedy, 47; and Roosevelt Owens, 73.
In both cases, the subject asked a victim for a small amount of money in order to secure a larger amount of money, better known as a "pigeon drop" scheme.
The subjects in the Allen cases also told their victims they wanted to donate a large sum of money to a local charity or church just like in Princeton.
Flores said no arrests were made in either case, and they do not know for sure if Kooksey, Kennedy or Owens are connected to either of these cases.
Kooksey, Kennedy and Owens were arrested Monday in Princeton for allegedly trying to scam someone out of $5,000 in cash with a con similar to the Nigerian or 419 e-mail scams in the 400 block of East Princeton Drive.
Princeton Police Chief Jeff Barnett said Kooksey enlisted the help of Kennedy and Owens for the con.
He allegedly went up to the unidentified victim at a car wash and told the victim they were looking for a church so they could make a large cash donation that they inherited from an uncle who died in South Africa from a work-related accident.
Then they produced two stacks of cash approximately 2 inches thick that they claimed were worth $100,000. They also gave the victim a letter to back up their story.
Barnett said the men promised the victim they could keep the $100,000 and donate it to a charity for them, but they first had to prove they had enough cash in their bank account by pulling $5,000 in cash out of it.
Barnett said officers stopped them in the 100 block of West Princeton Drive after the citizen alerted police.
Officers found the two stacks of cash that turned out to be play money, and two letters describing the story of a dead South African uncle along with a third similar letter that said the uncle was from Atlanta, Ga., and the inheritance was worth $130,000.
All three were taken into custody on state jail felony charges of using false statements to obtain property or credit and engaging in organized crime.
Kooksey and Kennedy were each released on a $5,000 bond.
Owens is still being held on a federal FBI warrant for impersonating a federal officer in connection with another scam committed against a 77-year-old woman in Fairfield, according to the FBI.
McKinney Courier-Gazette
---
The Pigeon Drop Con Strikes Elderly Victims Again
07/08 - (Mississippi) - The Greenwood Police Department is advising citizens to watch out for con artists in light of a July 11 scam in which an elderly woman lost $1,400 in savings.
Det. Capt. Melvin Andrews said the woman was the victim of a "pigeon drop" — a confidence trick in which a mark or "pigeon" is convinced to give up a sum of good-faith money in order to secure the promise of a larger sum of money or a valuable object later.
Ultimately, the scammers make off with the good-faith money and leave the mark holding an empty bag, he said.
"We get two or three of these a year," Andrews said Friday.
According to Andrews, the victim of the July 11 scam was coming out of a convenience store on Strong Avenue when she was approached by a black male suspect.
"He needed to make a deposit at one of the banks in town. He said it was $300,000 from an insurance settlement," the captain said.
The woman took the man to her bank on West Park Avenue.
On the way there, she stopped and picked up another black male, an alleged friend of the first man.
Once at the bank, the men convinced the woman to withdraw $1,400 from her account in order to get a portion of the alleged $300,000 insurance claim settlement, Andrews said.
When the woman turned her money over to the men, they ran away, the captain said.
The department has no description of either man, Andrews said.
He advised elderly residents to be especially careful when dealing with strangers who have fantastic stories about vast sums of money and how they need someone's help.
(Greenwood Commonwealth)
---
Good Faith Money Scam
07/08 - (Seattle) - A woman who said she needed to give away $180,000 and fly home to Africa to save her family from being killed bilked a Mukilteo woman of $60,000 in a classic scam, Lynnwood police said.
The victim, 63, was approached in the parking lot of the Lynnwood Costco on July 2 by a woman who spoke with a thick accent and claimed she was from Africa, according to a police news release.
The woman said she wanted to donate $180,000, bequeathed to her by an uncle, to charity, police said.
The woman told the victim she needed two honest people to help her give away the money.
According to police, she said she couldn't do it herself because she had to fly back to Africa that day or her family, who were being held hostage, would be killed.
The woman revealed a roll of money, with $100 bills on the outside, and legal-looking paperwork to support her story, Lynnwood police spokeswoman Shannon Sessions said.
The woman phoned her "attorney" and then told the victim they must go to a McDonald's in Lynnwood to find a second person, police said.
When they arrived, the woman approached a man she pretended not to know who introduced himself as Frank, and proceeded to tell him the same story she had told the victim, Sessions said.
The woman said she needed proof Frank and the victim were honest.
She also said she needed proof the pair weren't poor because poor people would likely keep the money rather than donate it to charity, police said.
Frank left and returned with a bag of jewelry and cash. The victim watched the woman give the man what looked like $90,000 in cash, police said.
The woman then persuaded the victim to withdraw money.
The victim withdrew $60,000 from her bank while the woman and Frank waited in a nearby parking lot.
Police said the victim wanted to withdraw more, but the bank wouldn't let her.
Employees sat down with the victim to consult with her on the withdrawal before a manager signed off on it, police said.
The victim handed over the money to the woman who was waiting with Frank.
The woman then asked the victim to drive away and leave Frank and her with the money — proving her reliability.
The victim did. When she returned, the scammers and her savings were gone, police said.
Police didn't release the victim's name.
"If it sounds too good to be true, it probably is," Sessions said. "If people have any family members who've been contacted with something like this, they need to call 911."
Police said more people may be involved, because the security photos from the bank where Frank and the woman waited appeared to show them getting into the back of the car, indicating someone else could have been driving.
A police news release described the woman as black, between 5-feet-1 and 5-feet-3, and probably in her 30s or 40s.
She was wearing a wig. The man identified as Frank was a Hispanic male, about 5-feet-8, 35 or 40 years old, and about 225 pounds.
He was wearing a multicolored shirt and a flat hat with a snap button in front. Their car was a newer black Ford Expedition.
Anyone with information on the pair is asked to call Detective Scott Dilworth at 425-670-5619.
(Seattle Times)
---
Scam Money Pigeon Drop Victim Loses Good Faith Payment
04/08 - (Texas) The search is on for two suspects authorities say swindled an elderly woman out of more than $15,000 last week in Eastland.
Det. Sgt. Ray Darden with the Eastland Police Department said the victim was in the Wal-Mart parking lot when she was approached by a female suspect about 1:30 p.m., March 27.
"The suspect told the victim that a man had almost run her over (in the parking lot) and that in the process, a duffel bag full of money fell out of his vehicle," Darden said.
About that time, a second suspect, described as a clean-cut, white male in his 30s, approached the women and asked if everyone was okay.
The victim did not realize the man was part of the scam.
The female suspect told the victim and the man she worked for a local attorney and said she would contact him to see if they could split the money, Darden said.
The female suspect then told the victim to drive her to an area hospital where the attorney was supposedly visiting a client.
"The victim drove the suspect to the hospital and waited in her car while the suspect went inside," Darden said.
"About 20 minutes later, the suspect came out and told the victim that she met with the attorney and that they agreed to split the $150,000 found inside the bag. She said the attorney told them not to go to the police because they would seize the money."
The victim was told the money would be split four ways - between the victim, two suspects and attorney — but that she would first have to put up some earnest money.
The victim agreed to drive the female suspect to her home in Ranger, where she happened to have $15,000 in cash.
The victim gave the money, along with a two-carat diamond ring, to the suspect.
The pair then drove back to the Eastland hospital, where the victim was told they would split the money found in the duffel bag.
The female suspect took the $15,000 cash and ring inside the hospital and told the victim to wait inside her car.
After 30 or 40 minutes passed, the victim began to panic and drove to the attorney's office, where her suspicions were confirmed: She had been scammed.
Investigators are scouring Wal-Mart and hospital surveillance cameras in hopes of getting a better description of the suspects.
The female suspect is described as 45-50 years old, medium build, with brown hair, possibly a wig. The suspects are believed to be traveling in a gold Ford minivan.
Darden said there are two similar, unsolved scams in Eastland dating back to 2001 and 2002.
"It was almost the exact same thing," he said. "We were not able to solve those cases because the victims could not identify the suspects in a photo lineup."
Darden said he does not believe the cases are related.
Eastland police have sought help from area law enforcement agencies is hopes of solving the case.
Anyone with information should contact the Erath County Sheriff's Department at 254-965-3338.
(Stephenville Empire-Tribune)
Follow-up:
Pigeon Drop Senior Fraud
As authorities in Eastland continue to search for two suspects who allegedly swindled an elderly woman out of $15,000 last week, a local resident said she believes she almost fell victim to the same scam - and by the same scammers.
The woman filed a report with the Stephenville Police Department about 11:30 a.m. on March 27, hours before the incident in Eastland occurred.
Following Tuesday's story in the Empire-Tribune about the Eastland scam, the 77 year old would-be victim who wishes to remain anonymous, has stepped up to tell her story.
The woman said she was approached by two suspects matching the description of those in Eastland last Thursday as she was leaving Wal-Mart.
"I was in my car preparing to leave. I think I had already started my car," she said. "Suddenly, a lady approached and started banging on my window."
Shaken, the suspect told the woman that she had almost been run over by a green truck.
She then claimed to have found something resembling a cosmetic bag the man driving the truck had apparently lost.
She said as the two women continued to talk in the victim's car, a man approached the vehicle and asked what happened.
"The lady (suspect) asked me if I could drive her to Chili's and I said 'sure,'" she said. "I told the fella that she sure was nervous. The man then asked her if she had opened the bag and she said she had not. So, she opened it there in front of me."
Inside the bag was a large amount of cash and a note that read, "I have won some money. Here is $25,000. See you in the Isles. Joe."
The suspect then asked what she should do with the money and when the woman suggested she talk to local attorney Garry Lewellen, the two suspects suddenly found reason to flee the scene.
After the incident, the woman told her son-in-law what happened, then they contacted the police.
"I was shocked. I never heard of anything like this," she said. "And then today, I picked up the paper and there is the story. Mine is almost the same story as this lady in Eastland."
Stephenville Police Chief Roy Halsell said a report was made and that officers were dispatched to the scene to search for the suspects, but no one matching either description was located.
The female was described as an attractive woman in her 30s or 40s with dark hair, dressed in a business suit. The man was described as average build, not very tall, clean cut and in his 50s.
"Law enforcement officials have been seeing variations of this scam for years," Halsell said. "When I signed on with the Waco PD in 1975, we received training on how to identify such scams. This is a classic pigeon drop scam."
According to www.crimes-of-persuasion.com, the pigeon drop or found money scam, often occurs in a shopping area parking lot and a well-dressed young woman approaches a selected victim, usually an older woman.
The younger woman will claim she found a bag of some sort.
A third party becomes involved and the three will look inside the bag and find what appears to be a large amount of cash and usually a note or something that shows the money comes from some sort of illegal activity.
The web site explains that a sophisticated scheme unfolds for victims who believe that the two suspects, who work as a team, have really found a bag of money and want to share it.
One of the suspects will claim to work for someone, perhaps a lawyer, who will know what to do with the lost money. They try to draw the victim into the discussion and decision-making.
Once the victim has been secured as a willing participant, a call is made to the lawyer who suggests that each person make a good faith deposit to show that each has funds available while the lawyer complies with the law and seeks the true owner.
The victim is told that the found funds and the deposits will be put into a safe deposit.
With money and victim secure, the cons then find a way to ditch the victim saying they will deliver the findings and deposits to the lawyer.
Then, the perpetrators leave with the cash in hand, never to be seen again.
Halsell said there are several variations to the scheme and all criminals act and behave a bit differently.
---
See also Jamaican Switch Scam, Latin Lotto, South African Switch, Credit Card Liability
---
---