Examples of Variations of the Nigerian Scam
---
They are generally broken down into main categories of story told.
Deposed Leaders and their families (widows, sons) and associates (aides, lawyers).
- Over-invoiced contracts and government employees (NNPC, Central Bank of Nigeria).
- Forgotten accounts, wills and inheritances, death-bed claims of wealth.
- Trade deals.
- Assistance getting stolen assets (cash, diamonds) out of the country
- Gifts to charitable or religious organizations.
- Scholarships.
More examples can be found at 419 Fraud, Puppy Scam, Lottery Scams, 419 Scam, Nigerian Romance Scams, Lottery Fraud, 419 Scams, Advance Fee Fraud, Lottery Scam.
For full details on how these scams work go to Nigerian Scams Explained.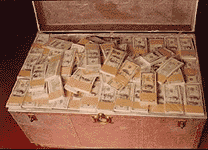 ---
---
She Has The Wrong Lawyer
Patrick Deese sends along this example which uses a lawyer instead of a family member or aid.
ATTN: The President/Ceo
From: Barrister Richard Okoya
Okeaya Inneh Law Firm
Legal Practitioners
Nigeria.
Confidential Proposal/Investment Assistance.
Greetings and love to you in the name of the most high God, from my beloved country Nigeria. I am sorry and I solicit your permission into your privacy.
I am Barrister Richard Okoya, lawyer to the late Ibrahim Abacha eldest son of the late former head of state of Nigeria late General Sani Abacha.
My former client late Ibrahim Abacha died in a plane crash in the year 1994. Upon the death of my former client and unknown to the family that is currently under house arrest and undergoing prosecution in the hands of the present administration as a result of human right violation and looting of the country's treasury by the late head of state General Sani Abacha.
Before the death of my client he had deposited US$90,000,000.00 with a secret security firm in two trunk boxes in my name, and I am the only authority to this fund which he was to transfer out of the country few days after he died in a plane crash.
This fund was deposited with the security firm in my name because my client stole this fund from the country's treasury and he did not want anyone to know that he is associated with the fund in question not until the fund is successfully moved out of the country.
The security firm does not know the actual content of the trunk boxes, my client and I told them that the boxes contains old African artifacts to be delivered to a client outside the country via Diplomatic Courier Services.
For now it is only you and I that is having knowledge of this fund, and the only assistance I require from you is to help me receive this fund in either Amsterdam, London or Spain depending on our country of agreement and possibly invest it abroad in your area of advice.
This fund shall be disbursed accordingly as follows: 25% for the recipient (you) from the total sum(US$90M). 2% for the courier officer in the country where you shall receive the trunk boxes. 5% set aside from the entire sum for expenses incurred by both parties in due course of executing this transaction (home and abroad). 68% for me.
If you are not satisfied with the percentage sharing of the fund feel free to let me know. In compliance with this you are to immediately forward to me by mail the following: Your full names and address Confidential telephone and fax numbers.
With this information I will immediately commence all necessary documentation for a successful shipment of the first trunk box to your country of choice as all the modalities have already been worked out by me. I will also give you full details of this whole transaction which I have already perfected in due course.
Please note that you are to treat this with utmost confidentiality willing or not willing to assist me in this transaction as nobody knows about this fund and I am still an active lawyer in this country.
THE CHOICE IS YOURS, IF I WERE YOU I WOULD, BECAUSE IT WILL COST YOU LITTLE OR NOTHING TO ACHIEVE THIS AND THE BENEFIT WILL CHANGE YOUR LIFE FOREVER.
Remain blessed in the name of GOD.
Yours faithfully Barrister Richard Okoya
From: richardokoya\\yahoo.com
---
You'll Go Gagga Over Ogaga
From: Chris Ogaga <chrisW.ogaga\\hyperia.net>
Sent: 15 October 2001
Subject: PRIVATE ENQUIRY (URGENT)
Dr. CHRIS W. OGAGA
Chief Auditor,
Department of Petroleum Resources
(OMPADEC)
Attn: PRESIDENT/DIRECTOR
Dear Sir,
I wish to express my sincere interest in your services, could you please furnish me with your most private e-mail address, phone and fax numbers for an urgent business proposal. Your quick response will be highly appreciated.
Anxiously waiting.
Your faithfully
DR CHRIS W. OGAGA
---
Dr. Dish, who listens in on satellite transmissions had this 1996 report.
"Key scammers are said to be Dr. Carges Chukwuka and Dr. William Chukwaka. One of the gang leaders is known as Chief Arthur and can be reached by fax on: 234-1-872996"
"Alahjihi Isa Bello (Tel. 234-1-2689448)( Prince Sanni Bello: 234-1-4970215) has US$21 million to give away and seems to be associated with a highly linked Dr. Ralph Chukwuma (Tel. 234-1-5891200), who in turn claims to work in close co-operation with the presidential palace."
"I once had the impression that someone was reporting on deposits to an account held at Swiss Bank (account no. PO1501871) and I thought that the money belonged to Chystamb Service (or something similar)."
"In Iceland there is the International Investigation Service which has been dealing with scams for years. The group works mainly incognito and can only be reached via a fax number, as threats of a serious nature have already been received from Nigeria."
---
---
Aug 20/01
Les,
I wish I had found you three months ago. I have lost $40,000.00 to one of these scams. It has totally devastated my life and the lives of my family. I am in the process of losing my business due to this NON transaction!
DL
---
Hi David,
I feel for you man, I've been almost suicidal as a result of being scammed myself. There is a light at the end of that dark tunnel so hang in there. Not sure how I can help otherwise but it may help others to know the details of your plight.
I can keep it anonymous if you like. Writing it down may help. Only when I acknowledged my stupidity and the expertise of the cons did I start to recover my dignity.
Les
---
21 Sep 2001
Les,
Here's an update on my progress.
I took a chance and never let on like I knew I was scammed. I told them I could not come up with the fee for the laundering certificate.
They were not happy but I kept my composure and still acted in a very kind and business-like manner and simply asked them, "Seeing how the transaction could not happen due to me not being able to get the fee for you, when could I expect you to return my investment due to non transfer".
They called me back about a week later and told me they had sent my original $9,500.00 back to me and would be returning the $28,600.00 in four days.  I went to the bank today and sure enough the $9500.00 was in my account.
What am I to think of all this? As you can imagine I am doing the dance of joy, but if this was a scam why are they sending it back?
I have had a lot of good people praying. Is this just a simple answer to prayer? I'd love your feedback on this.
D.L.
---
September 21, 2001
Warning!  What they have been known to do is present payment using forged and invalid documentation which takes about 3 weeks to verify. At that time your bank charges you back for the deception.
In the mean time they try to get you to send more, even out of the money they supposedly sent back. Your bank will send it thinking you have a valid balance. You get stuck twice.
This method of lulling you is one that I haven't heard of yet but I would not spend any of the money until the bank can assure you it won't charge you back for a fake transfer. They use this technique in other variations of the scam.
Keep in touch but for Gods sake don't send any more money. If you have some saved correspondence I would like to see it if possible to extract info on the laundering certificate aspect which I am not totally familiar with.
Les
---
Les,
Well in this case they wired the funds into my checking account at my local bank. I did not get any documentation, just a notice from my bank that I had a return wire!
I called the scammers in London and was informed that my $28,000.00 would be wired this week.
He said because I could not get the $5000.00 fee for the money laundering application, the funds from Nigeria would be sent back to their origin and I would be refunded my fees.
He apologized for the inconvenience and to expect my money (refund) in 4 or 5 business days!
DL
---
Waiting on updates in a state of shock.
---
02/25/02 - I did get my $9500.00 back from them... but I am still out the $28,600 which never came. Scotland yard said they would be happy to help me but only with the secret service's help!
GOOD LUCK there... they've been NO help whatsoever!
---
---
JUL 98 - George Qualley in the Midwest won his lawsuit and was awarded $44,000 in compensatory damages and $1 million in punitive damages from two US corporations.
After following instructions by Nigerian scammers to send monies to two US corporations, in furtherance of a legitimate business deal, he discovered they had been scamming him so he went to the US firms and asked for his monies back.
They, in turn, indicated that they had applied the monies to the account of the scammers, who owed them a legitimate debt, that they were going to keep the monies, and inferred that where it came from was irrelevant to them so long as their bill was paid.
So Qualley sued for his monies and won, but in the end the 419ers ultimately got away with defrauding the two firms.
Accepting funds from scammers, who direct the payments from other victims, may be a short-lived pleasure.
---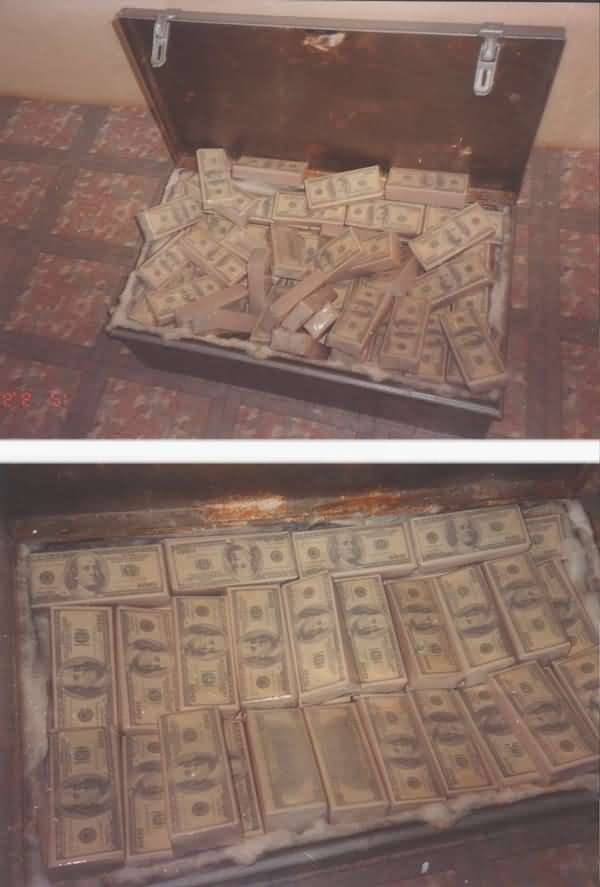 ---
Nigerian Scams Org - Another group battling this scam.
www.freemaninstitute.com/419.htm
www.data-wales.co.uk/nigerian.htm - Lots of names listed
Nigerian Internet Fraud - stopecg
Anatomy of a 419 Scam - article
Nigerian email scam letters - examples
Nigerian Spam - Site from India dealing with email scams.
Amsterdam Netherlands Nigerian Scam Book - Research by police academy made into book. Currenty in Dutch but pre-orders being taken for English translation.
[ Home ] [Up] [Over-invoice] [Deposed Leaders] [Inheritance] [Dead Foreigners] [Charity Gifts] [Trade Deals] [Asset Transfers] [Marked Currency] [Nigerian Scholarships] [Lotteries] [Donation Pleas] [Job Offers] [Grants] [Check Scams] [Personal Ads]
---