419 Scam
---
Info on Nigerian 419 Scams
A Nigerian man accused of being a ringleader in a bank fraud scheme was arrested this week at his home in Dacula.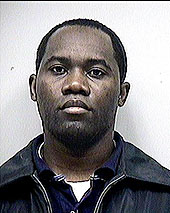 Martin Olanrewaju Fayomi was wanted by the U.S. Naval Criminal Investigative Services (NCIS) on federal indictments for conspiracy, bank fraud and aggravated identity theft. He was arrested at his home on Lilac Arbor Road at about 10:15 a.m. Wednesday, said Stacey Bourbonnais, spokeswoman for the Gwinnett County Sheriff's Department.
Fayomi and at least two other conspirators allegedly pocketed $28,807 from Wachovia and the Navy Federal Credit Union. After gaining access to individual accounts, the suspects used electronic transfer or forged checks to withdraw the money, according to an indictment filed by the U.S. Attorney's Office in the Eastern District of Virginia.
Fayomi allegedly directed his conspirators, Seyi G. Adewunmi and Henry N. Ihienkonye, to recruit other participants for the scheme. The trio apparently played a shell game to avoid detection — passing money via forged checks and electronic transfers through various bank accounts before depositing them into other accounts and withdrawing the cash. Most of the ill-gotten gains wound up in Fayomi's hands, the indictments said.
Special Assistant U.S. Attorney Joseph Kosky, who secured the indictment against Fayomi in March, declined to comment about the case on Thursday.
More details can be viewed at Nigerian Scams, Nigerian Fraud Examples.