---
Spectrum Management, Inc. (Cheryl Murphy)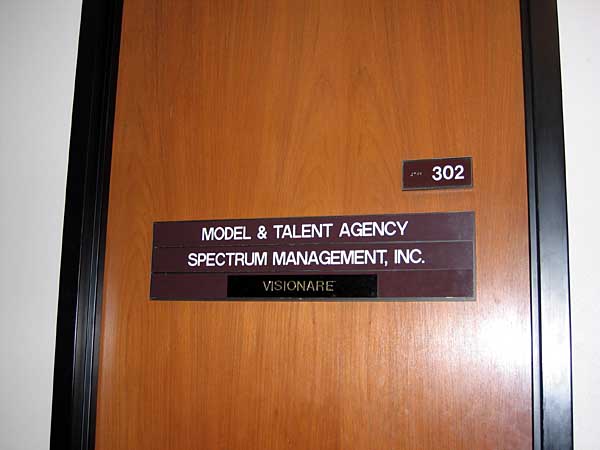 Office Door (315 S. Beverly Drive, Ste.302) [approx. June 15, 2004]
Dean Heller
Nevada Secretary of State
Corporate Information
Name: SPECTRUM MANAGEMENT, INC.
Type: Corporation
File Number: C10604-2001
State: NEVADA
Incorporated On: April 25, 2001
Status: Current list of officers on file
Corp Type: Regular
Resident Agent:
CHERYL MURPHY (Accepted)
Address:
[DEDACTED]
LAS VEGAS
NV
89128-
President:
CHERYL MURPHY
Address:
[DEDACTED]
LAS VEGAS
NV
89141-
Secretary:
CHERYL MURPHY
Address:
[DEDACTED]
LAS VEGAS
NV
89141-
Treasurer:
CHERYL MURPHY
Address:
[DEDACTED]
LAS VEGAS
NV
89141-
See also Visionary Productions aka Visionary Entertainment fka Visionaire Media, Inc. (Francesca De Tolomei) (Francesca Detolomei) aka Visionare (Francesca Tomei)
---
From: "BRAD" <brad@wattz.com>
This is to infom you that Cheryl Murphy – Spectrum Management Inc. was simply a tenant at the location 315 So Beverly Dr. # 305. Beverly Hill, CA 90210. She was not connected with Francesca D'Tolame or Michael Douglas of Visionaire Inc or Glamour Models. Please correct this on your website.
If you have any questions regarding this please contact us at 702-290-9441. or Email spectrummgnt@aol.com
Please fix this immediately.
Cheryl Murphy
May 3, 2007
---
Mixed in with a bevy of celebrity impersonators at
http://www.entertainment-network.info/artists-M.htm was this entry.
CHERYL MURPHY
Spectrum Talent
Las Vegas & Los Angeles
Tel: 702-290-9441 or 310 694-8567
spectrummgnt@aol.com
www.spectrumtalent.com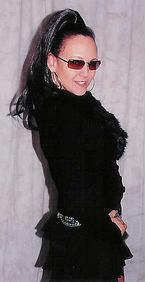 ---
Spectrum Model & Talent
Las Vegas/L.A.
11273 Accedemia
Las Vegas, NV 89141
702 290-9441
310 652-7368
E-mail Spectrummgnt@aol.com
http://www.spectrumtalent.com/
Friendly full service talent agency can provide you with the best service and selection of talent for any event. Servicing Nevada for 21 years. Managing and directing entertainment for the Desert Passage shops at the Aladdin Resort and Casino.
---
Fax: 702-361-9952
11273 Accedemia, Las Vegas, NV 89141
Models, Actors, Specialty Acts, Impersonators, Show girls. Specializing in commercials, print, conventions, corporate events, production shows.
---