---
James Stephens (James W. Stephens) aka Dynasty Productions Inc. aka American Models Inc. aka Model Call Online (modelcallonline.com)
"The MHEC [Maryland Higher Education Commission] notified the firm in August 2003 that it must cease and desist offering modeling training in Maryland since it lacked the proper licensing from the Commission. It was further ordered to provide refunds to students enrolled for such training at that time." -- Better Business Bureau
Story:
HIS NAME IS JAMES W. STEPHENS. AND ONE YOUNG WOMAN HAS A WARNING ABOUT HIM.

Stephanie Milord: "Don't trust him with your money because he will give you nothing back."

STEPHANIE MILORD HAS REASON TO BE BITTER. SHE PAID 500 DOLLARS UP FRONT FOR PHOTOS. BUT.

Stephanie Milord: "And there there was nothing."

SHE FOUND THE COMPANY ON THE INTERNET. DYNASTY PRODUCTIONS INCORPORATED. OPERATING OUT OF ROCKVILLE. AND WE'VE HAD SEVERAL COMPLAINTS.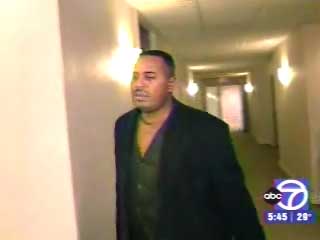 James Stephens (James W. Stephens)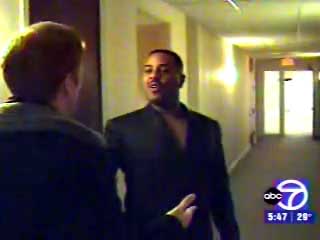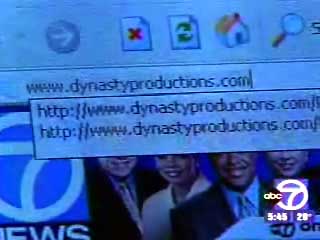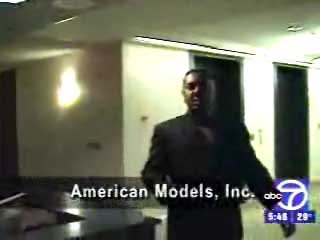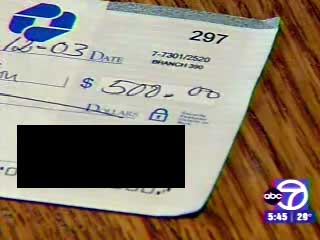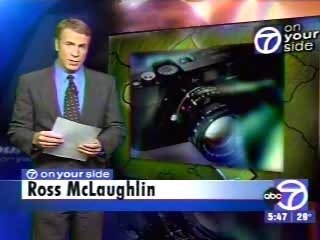 Registrant:
modelcallonline
1700 Rockville Pike
Suite 400
Rockville, Maryland 20852
United States

Registered through: GoDaddy.com
Domain Name: MODELCALLONLINE.COM
Created on: 18-Aug-03
Expires on: 18-Aug-04
Last Updated on: 23-Aug-03

Administrative Contact:
stephens, james [email protected]
modelcallonline
1700 Rockville Pike
Suite 400
Rockville, Maryland 20852
United States
Domain Name.......... dynastyproductions.com
Creation Date........ 2000-06-22
Registration Date.... 2000-06-22
Expiry Date.......... 2004-06-22
Organisation Name.... dynastyproductionsinc
Organisation Address. 1700 rockville pike suite400
Organisation Address.
Organisation Address. rockville
Organisation Address. 20852
Organisation Address. md
Organisation Address. UNITED STATES
Creation Date: 2003-08-07
Expiration Date: 2004-08-07

Registrant:
James Stephens [email protected]
6701 Democracy Blvd. Suite 300

Bethesda, Maryland 20817

301-571-2499 Fax:

Administrative Contact:
James Stephens [email protected]
6701 Democracy Blvd. Suite 300

Bethesda, Maryland 20817

301-571-2499 Fax:
BBB Company Report
http://www.dc.bbb.org/report.html?compid=W36000243&national=Y
---
Dynasty Productions
General Information
Street Address:   
6701 Democracy Blvd. Suite 300
   
Bethesda, MD 20817


Telephone Number:   
(301) 571-2499


BBB Business Classification:   
Schools-Modeling


 
Principal:   
Mr James Stephens Owner


Customer Contact:   
Mr James Stephens Owner


The information in this report has either been provided by the company, or has been compiled by the Bureau from other sources. This report is not to be used for sales or promotional purposes.
BBB Customer Experience Record
Based on BBB files, this company has an unsatisfactory record with the Bureau due to unanswered complaints. One customer complaint presented to the firm by the Bureau was resolved, however. The company responded to that complaint by stating their position and the appropriate action they have and/or would take.
Customer Complaint Information
Complaints against this business concern contract disputes, refund practices and service issues.
Government Action Information
Maryland Higher Education Commission The MHEC notified the firm in August 2003 that it must cease and desist offering modeling training in Maryland since it lacked the proper licensing from the Commission. It was further ordered to provide refunds to students enrolled for such training at that time. Montgomery County Division of Consumer Affairs Action On September 30, 2003 the District Court of Maryland for Montgomery County ordered the company to cease advertising representations that it provided or offered modeling employment to customers. The company was ordered to provide a written 7 day cooling off period on contracts and to obtain proper registration/licensing with all applicable Maryland agencies.
Licensing Information
This company is in an industry that may require licensing, bonding or registration in order to lawfully do business. The Bureau encourages you to check with the appropriate agency to be certain any requirements are currently being met.
Additional File Information
Consumers can check with the Maryland Higher Education Commission for registration information of providers of instruction at 410 260 4500, or on line at www.mhec.stat.md.us. Information from the Montgomery County Division of Consumer Affairs is available at 240 777 3636, or on line at www.co.mo.md.us/hca
Additional Phone Numbers
(301) 998-6199
(240) 888-2428
(703) 749-1299


Additional Addresses
1700 Rockville Pike, Suite 400, Rockville, MD 20852


Consumer Comments on Dynasty Productions
To Whom It May Concern:
I just thought I'd share my experience with a new agency in the DC metro area called Dynasty Productions.
I am a professional model who has been looking for a respectable local agency. Dynasty Productions claims to put on runway shows for Guess, Gucci, Versace, and BEBE, so thought I'd give them a try.
I went to their interview where they talked about all the bookings they've gotten their models and the many runway shows.
Then you schedule a second interview to "determine" your modeling potential.
In my interview, I was told that I would be perfect for their runway shows, but I needed to take their professional choreographer classes, which were about $250 for a two-week session.
Then, if I wanted to get print work, I needed their comp cards, which were another $400.
They then suggested that since I have not received any tear sheets, I would need proper modeling training.
This was all even after I showed up with a professional book from some respected professional photographers I've worked with in NYC, and then explained to them that I've been in previous runway shows with real designers.
Needless to say, I've been modeling for two years and have been doing pretty well, and received a lot of paying work just by freelancing and sending my photos in myself.
As it turns out, the designer fashion shows happen at dance clubs with clothing they've bought themselves from the company stores. Their professional trained runway models are also all under 5'6. Every professional model knows that the minimum for runway is 5'8.
I've once again been disappointed with the local DC modeling agency scene. I wouldn't recommend anyone wasting their time with this wannabe top model agency.
D.T.
Sept. 30, 2004
Hi, my name is XXXX XXXX. A couple of months ago I did some modeling jobs for "Model Call Online." In which James Stephens runs. I did a freeze modeling and recruiting job and I did a bikini show job at Platinum Club in D.C. He owes me money that he has not paid me at all. It has been almost a year now. I have not seen a cent.
But not only that, there are a lot of models that have not seen a cent for the jobs they did for James Stephens. My friend XXXX did some modeling jobs and shows. He owes her, her pictures, and over $100. She has not seen a cent.
Then XXXX, a woman that coordinated most of the runway shows for Model Call Online, said that he owes her $300. She has not seen a cent.
Then we have XXXX, a model for Model Call Online; she did his paper work and he owes her $1,000. She has not seen a cent and she said that she found the document of the court case, where that girl sued him back in January. The document said that he was not allowed to be running any type of modeling agency. She said James Stephens would tell her not to answer any of the phone calls to his business phone. And that is because people would be calling him because he owes all these people money and he has not paid any of that money.
XXXX says that he was telling her he might move to California. I guess that's the next place he will be scamming more young women. I just wanted to update you on this scammer "James Stephens." He owes a whole lot of people money and he keeps doing the same thing every chance he gets. He has changed his agency name several of times; the current one is ModelCall Online, but that one is going to be changed soon.
He is getting sued again by a model that did modeling for that agency. He will be taken to court shortly. The website for ModelCallOnline has been taken off the web, so I am guessing he is planning another name for his agency or moving to another state to scam more people.
If you could post this or the updates about him on this site that would be good, because this man needs to be stopped. He keeps doing this to many people and he hasn't stopped.
Thank you for taking the time to read this,
XXXX
---