Modeling Scam Checks
W.I.S.H. is now operating as
Worldwide Professional Modeling Agreement
Ron Gross and Dawn Frey, an associate, have opened up shop as Worldwide Professional Modeling Agreement in Beverly Hills, California. I checked it out and when I called 323-556-0685 (business #) and asked who was the CEO, Dawn Frey answered, "Ron Gross." The word is getting out about him and so like any snake, he has crawled under another rock. He has reduced his price and tried to cover his butt with his new 'modeling contract' but it is the same [. . .] so DON'T BE FOOLED. Instead of sending a camera to you, he now suggests you buy a digital camera yourself. He promises the usual fashion clothing and claims the $159.95 he wants from you will cover his costs should you fail to return his merchandise. And, to lure you in further, he generously waives $100 of his fee. DON'T get scammed, even for $59.95. Mr. Gross, we are on to you.
INTERNET MODELING SCAMS
Smart Parent Scores Credit Card Refund
"Ron Gross and Colleen Gross operate several websites: Worldwide Internet Shopping Network, modelrep.com, and modelportfolios.com. They promise that for a fee of $289 they will send you a camera and designer clothes so that you can have pictures taken and then they will post them on a website." [cont...]
Review of One Source Talent After Responding to Monster.com Ad
Please check out a number of major [***] sites that are becoming very big out of Florida!

Thes are http://www.CentralTalent.com

http://www.modelsearchfl.com

http://www.modeldiscoveries.com/

http://www.dwightagnor.com/

and a myriad of interconnected sites all connected to Dwight Agnor. These sites will [****]on anyone!!! As long as you can pay they will say you can become a successful actor and model. It doesn't matter who you are or how you look they will make you all kinds of promises on their website that will not and mostly cannot be delivered. On top of it they are holding model expos and charging 750 people $399.00 to go to them. One of them is this week! This is the latest major [****]. They are now claiming to operate and have these model searches in 21 States. I hope you guys get the word out please!!!!
Alpha Model Group: African American model's review
Canadian Showcase for Models and Talent: Parent's review
Easy Background Check
Modeling Industry Due Diligence
"To Protect Your Kids and Save Your Money"
Note: Just because a company or individual is listed on this site, it doesn't mean that they are doing anything wrong, running a scam, or are a scammer. Some are, some aren't. Some, I imagine, are even wonderful legitimate business concerns offering an untold wealth of opportunity. Due diligence is about educating yourself on determining the difference.
New | Easy Background Check in the News | Letters from Viewers
David Ecksmith Caught by Smart Parent
with his old internet modeling scheme under a new name:
Xtreme Talent LLC of Fort Mill, SC by Allison Goebel (listed owner)
NEWS: Edriss Farazi Charged with Larcency in Internet Model Scam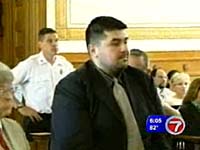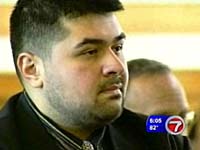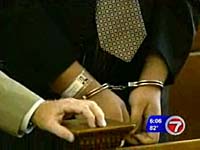 (Courtesy: WHDH-TV Boston)
How to get the person who scammed you arrested
NEWS: Modeling Photographer and Parent Bruce Miller Guilty of Internet Sex Solicitation of Minor
NEWS: Spitzer Crackdown on Long-running NY Photo Mill Scam ($500,000 in restitution)
("People who wish to apply for restitution have until March 5th to send their documentation to the state attorney general's office.")
[See also: Internet Complaints Precede State Smackdown]
NEW: Former Employee Speaks Out Against Elen's Kids "Of about 3,500 kids signed up to this so-called "management firm" (all of which paid the $599 contract fee), maybe 10 children received regular work."
EXCLUSIVE: Adkids Owner Former Agent of Chicago Modeling Agency Shut Down by Feds
VICTORY: Models Win $22 Million Class Action Lawsuit Settlement

(24 pages)
Advance Fee Child Modeling Schemes:
[RECENT ADDITIONS & UPDATES IN BOLD; FOLLOW LINKS & EMAIL FOR INFO NOT ONLINE]
411 Management aka Model Management Group (411Mgmt.com)
(411models.net) (modelmanagementgroup.com) (model411mgmt.com)
About Faces Model and Talent, Atlanta, GA - email if they are trying to sell you expensive classes.
Acting Talent Resource Agency (ATRA) - atrareel.com - Robert Revel
Ad Kids Inc. (www.adkids.net) in Chicago, Illinois and New York by Susan Henrichs
Allison Goebel (listed owner) of Xtreme Talent LLC in Fort Mill, SC
Allen Coefield
Alison Ruggiero
Alonso Consulting (Robert Alonso) in Fairfield, New Jersey (http://www.alonso.com/)
Alpha Model Group (AMG) aka Alpha Modeling Group aka On Track Modeling (OTM)
AMAX Model & Talent Agency in Nashville, TN by Ashley Russell
American Model and Talent Convention
American Model & Talent Showcase $2,000. Clearwater, FL by Andy York (www.americanmodel.org)
Andrew Caffey, former franchise attorney for Transcontinental, E-model, and Wilhelmina, is also the franchise attorney for Industry Magazine. He's named as the defendant in a lawsuit in Massachusetts along with Terri Bears-Nix and others claiming fraud.
APM Talent aka ARTIST PROMOTION AND MARKETING aka ARTIST PROMOTIONS AND MARKETING INC.
Artist Management Group, Inc. (www.artistmanagementinc.com) Terry Groman (Terrence A. Groman) in McLean, VA ($1,500)
(see also Millennium Model Management)
"Asianbridemag" (using Asianbridemag@aol.com)- eml for more info
Association of Working Talent (AWT) aka Associated Working Talent (workingtalent.com, awtmodels.com) (Jed Knudsen)
AMPV Corp. (www.ampv.com) fka AYBC (www.aybc.com) aka Models, Inc. (ModelsInc.Net) aka CompCardStore.com aka photographerdirectory.net aka ConventionTemps (ConventionTemps.com) aka Tradeshowstaffing.com aka TalentMarketing.com aka CastMark TV and Movie Casting (castmark.com) aka Aaron Windsor Rothschild
Austin Models and Talent (AMT) in Austin Texas by Jeff Curley, President
Axis Model Management, Inc.
A-Line Model & Talent Marketing (A Line) (Access Model Marketing, Inc.)
Bang Models (www.bangmodels.biz) aka Creative Talent by Doug Hill in Atlanta, Georgia
Bambini L.A. (Bambina LA)
Barbizon Modeling School (aka Barbizon School of Modeling)
Barbizon School Of Modeling aka Barbizon Modeling Agency of San Francisco aka International Performing Arts Academy (Larry Lionetti, Lena Lionetti)
Blake Yoon is out of prison and running the Hollywood Photo Mill, Explore Communications (Booking Actors and Models, BAM, Millennium Models, Model Development)
Bob Jaimeson Photographer (Noble Media Group)
Bob Villard
Bobby Cipriani aka Robert Cipriani fka FlyGirls International (www.FlyGirlsInternational.com) nka Blazing Photography (www.BlazingPhotography.com)
Booking Actors and Models (BAM) [Blake Yoon, Robert Amatruda, Robert Macias]
Boom Model and Talent Agency
Bruce Miller (Bruce Lee Miller) Photographer
Bureau of Ethical Internet Commerce (BEIC) (www.beiconline.com)
Capture Productions (captureproductions.info)
Canadian Showcase for Models and Talent (CSMT)
Capture Productions (captureproductions.info)
Carey Lewis Arban (Carey Arban)
Carlos Gavidia of UDCC (Universal Debit & Credit Corporation) and Harris Bank
Cast Express (www.castexpress.com) aka Explore Talent (www.exploretalent.com) by Blake Yoon
Cathi Larsen Agency 1675 Montclair Road Birmingham, AL
Celtic Talent Agency aka Celtic Talent International Model Agency (Dolores Corcoran) (www.celtictalent.com)
Chad E. Johnson (Chad Johnson)
Charlie Crist
Chase Models
Charles Christopher Campbell (Las Vegas Art Gallery) aka Dr. Christopher
City Model and Talent Development Center, Inc.
City Model and Talent, NY - no complaints on file
Cleri Model Management aka Cleri Models in Edison, NJ by Frank Cleri
Click Model Management, Inc. [New York]
CNTV Casting, Inc.
Commercial Scouts in Beverly Hills (Parent's Review)
Connections Model and Talent (Newport News, VA) (connectionsmt.com)
ConnectionS 434 (www.ConnectionS434.com)
Cort Randell (Cortes Randell, Cortes W. Randell, Cortez Randell, Cort Randall)
CQ3 in Atlanta at 678-904-5133 (See Doug Hill)
D-1 Models
Dana Dvorak (Posh Entertainment Group, Beverly Hills)
Danie Cortese Entertainment (http://dejablues.homestead.com/main.html)
Daniel Lee Donaldson (Daniel L. Donaldson, Daniel Donaldson)
David Catanzaro (Dave Catanzaro)
David Elliott aka David B. Elliot (David Elliot, Dave Eliott, Eliot)
Dazzle International Talent Agency
Debonair Marketing
Debut Events LA / NY (www.debutevents.com); Nova Talent Scouts (www.novatalentscouts.com); JB Entertainment (Justin Brown) (www.entertainmentjb.com) World Championship of Performing Arts
Dolores Corcoran (Celtic Talent Agency)
Diamond Productions, Inc. aka Diamond Productions Talent Booking aka Commercial Cast (http://www.commercialcast.org/) by Christina Aston
Dior Models (www.diormodels.com) Irvine, California by Dan Joseph
DKR Model and Talent Management aka DKR Models (www.dkrmodels.com) Jim Ruggiero
DKMT
Donna Forcier (Kids.com)
Don Voight (Donald Voight) Donald Joseph Voight
Dovrcheli Model Management (Dovrchelli Model Management)
Dynasty Models and Talent [Boston]
Dynasty Productions
E STYLE MODELING (Cleveland, Ohio)
Elite Model Management ("Elite")
Elite Pro Models [Grand Rapids, MI]
Elite Talent Management [Washington, DC area]
Elle Model Management
Engelbrecht Advertising (Chico, California) (engelads.com) - email for more info
Entourage Model Development (Entourage Photography) (Entourage Model Development / Entertainment)
Entourage Model and Talent (TX and CA) photo sales
Emodel (emodel.com; emodels; e-Models)
ESB Productions Inc. in Delray Beach, Florida, by Gregory James (Gregory J. James)
aka Gregory J. Blount aka So You Want To Be A Model contest
aka Peter Glenn Publications aka Aspiring Talent Management
Eye Candy Model Management
Eye Model Management (www.eyemodelmanagement.com)
Excel Model Management
Exposed Casting (Bartenders America)
Face National Models and Talent LLC ("Face")
Faces to Remember (www.facestoremember.com) aka Kids.com LLC (www.JustOurKids.com)
Fashion Rock LLC - Lou Pearlman, Mark Tolner, David Elliot, Cort Randell
Fiesta Publishing Group - eml for more info
Finesse Model Management and Finesse Creative Productions in Sausalito, California
firstcalltalent, fctalent.com, First Call Talent
Folio Foto (www.foliofoto.com) aka Focus by Franchesca
Ford Management [Boston]
Ford Model Management (Ford Models, Inc.) [New York]
Francesca DeTolomei & Michael Douglas Sholto
Freddie Faulkenberry (Fred E. Faulkenberry) aka Gabriel Isaac:
The Shady On Track Modeling (Alpha Model Group) Photographer
Fuse Bay Area Productions (www.fusebayareaproductions.com) by Penelope Lippincott in Sausalito, California
Gabriel Isaac aka Freddie Faulkenberry (Fred E. Faulkenberry) Alpha Model Group Photographer
Gary Spatz of "Gary Spatz's The Playground" (www.garyspatz.com)
Grace Adele
Great American Model and Talent Search
Green House Productions (Greenhouse Productions)
Greg Dare - eml for more info
Helene Goldnadel
The Herson Group (thehershongroup.com) by David Herson - contact for more information
Highlite Modeling & Casting Agency Inc., (Highlite Modeling Agency) (highlite.com),
the Better Business Bureau–Approved Photo Mill Scam (aka Models Net International, Inc.)
Hollywood Auditions aka Hitech Networks aka Hollywood Agency LLC
dba HollywoodAuditions.com aka Michael Riley fake talent manager
Hollywood Agency LLC dba HollywoodAuditions.com
Ikon Model Management
Image Development (imagedevelopmentonline.com) aka Image Development On-Line
Image Models & Talent (IMT) (imagemodels.com) [Sunset Gower Studios]
Images of St. Louis / Images St. Louis John Robert Powers St. Louis (www.images-stlouis.com)
Impact 210 (www.impact210.com) by Michael Fomkin, Brian Wilson, Cortney Sells,
Jessica Koslow, Gaetano "Guy" Pugliese aka Impact Worldwide (impactww.com)
IMTS (International Model & Talent Studios) in Edgewater, New Jersey
Industry Model Marketing (www.industrymodelmktg.com) aka Industria Models and Talent (www.industriamodels.com) by Doug Hill
Industry Magazine (www.industrymagazine.com) Armand Kulpa
Industry Models and Talent Studio aka "Industry Studio" (www.industrystudio.com) by Grace Adele
Infinite Talent LLC (infinitetalentusa.com) by Katie Ludwig
International Creative Artists (ICA) (Helene Goldnadel) (www.internationalcreativeartists.com)
International Modeling and Talent Association (IMTA) Convention ("IMTA Convention")
International Presentation of Performers (IPOP) aka World Talent Inc aka IPOP Inc.
not by Helen Rogers (former owner of IMTA) in association with John Robert Powers
International Talent Management (ITM)
Irv Field (Principal, Elen's Kids)
ishine 360 Model Management (www.ishine360.com)
James Stephens (James W. Stephens) aka Dynasty Productions Inc.
aka American Models Inc. aka Model Call Online (modelcallonline.com)
Jason Hoffman (Jason Eric Hoffman, Jason E. Hoffman, Jayson Wallace)
Jeff Chase
Jeff Helms (Jeffrey L. Helms)
Jennifer Lynn Gill (Jennifer Gill, Jenifer Gil)
John Casablancas
John Casablancas Modeling School (JC; John Casablanca's Modeling & Career Center)
John Robert Powers: Complaints filed with District Attorney in Photo Mill Scheme; Criminal Indictment Follows
John Robert Powers Stars of Tomorrow Teen Expo (South Florida Expo Center)

John Casablanca's Modeling Schools (John Casablancas Modeling and Career Center)
John Macgregor, incompetent attorney, screwed up the Wilhelmina Scouting Network case
Judith Delong
Judy Gibson Associates aka J. G. Model Management aka J.G. Models and Finishing Touches (www.judygibsonassociates.com) Hampton, VA
Justin Brown (JB Entertainment) (Justin Brown Entertainment) (www.entertainmentjb.com)
Katie Ludwig Infinite Talent LLC (infinitetalentusa.com)
Kenn Kerr (Photographer)
Kelli S. Harman (Kelli Harman, Kelly Harman), Owner, The Harman Agency
(www.theharmanagency.com)
Kid Models LLC (ourkidmodels.com)
Kids Hollywood aka The Kids Hollywood Connection.com (www.KidsHollywood.com) by Phyllis Henson
KSMMS PROMOTION SERVICES in HOUSTON, TEXAS. (KSMMS aka KSMMS Promotion Services aka www.GOTTHEGIG.com aka www.igotthegig.com) Eml for more info.
Largo Model and Talent Inc. (largomodelandtalentinc.com) fka The Largo Group (thelargogroup.com)
Leah Edwards
LeModeln Inc. (LeModeln Model and Talent Agency) [Boardman, Ohio]
Look Model & Marketing LLC
Lori Cunningham
Lorren and Macy's
Lou Pearlman aka Louis J. Pearlman aka Svengali
Owner of Bankrupt Wilhelmina Scouting Network Scam Sued for $25,000,000 (Motion to dismiss DENIED)
Mac Model Management aka Mac Models aka Mac Models International
aka Mac's Model Management Gene Gordan in Beverly Hills Ursula Walkiewicz
Main Line Models and Talent in Media, Pennsylvania (www.mainlinemodelsandtalent.com)
Manhattan Model Search, Inc.
Mark Pfeiler (Mark Filer, Mark Feiler)
Mark Taylor d/b/a Scout Marketing LLC d/b/a Scout Network d/b/a SCOUTWEBSITE.COM a/k/a Scout Partners d/b/a ScoutPartners.net
Mark Tolner
Marquee Talent
Mary Reyes Valencia (Mary Valencia, Reje Valencia, Maria Lopez)
Matt Bowen (Photographer)
McCarty - Agency-Training in Salt Lake City, UT 84101 (Talent Agencies & Casting Services, Modeling & Charm Schools). Email for more info, esp. if they try to sell you classes and/or pictures
Micheal Maddison Agency aka Moda Model Management Agency aka Moda Models in Dallas (www.www.modamodels.us) Malek Madison (www.malekfoto.com)
Michael John Wolfe aka Michael Wolfe Photography / Photographer (www.wolfephoto.net)(www.mjwolfe.com)
Michele Fields (Michelle Fields)
Michele Pressly (Michelle Pressley; Presly; Shelly, Shelley)
Mike Curlee (Mike Currlee, Mike Curly)
Millennium Model Management (Milennium; Millenium; Milenium)
Minx Models (www.minxmodels.com) Vanessa Helmer VMH Models (www.vmhmodels.com)
Model2000 (Model 2000)
Model and Talent Search Canada (MTSC)
ModelCamp USA (www.modelcampusa.com)
Model Club [Boston]
Model Development [Long Beach, California]
Model Productions (Regional Model Search for The National Film & Fashion Board)
www.ModelRep.com aka WISH Shopping Network LLC (W.I.S.H. Network) Ron Gross
Model Scouts.com (ModelScouts.com)
Model Search America (MSA)
Model Search USA, LLC (Hollywood, CA) www.modelsearchusallc.com (See www.labbb.org/BBBWeb/)
Model Select International
Model Talent Management
ModelWire, Inc. (Model Wire; modelwire.com)
Models Casting, Inc. (http://www.modelscasting.com/) aka Cid Entertainment
aka Photography & Models (Miami, Florida) aka Models Casting Entertainment by Alex Cid (Photographer)
Models Center Studios aka Model Center Studios (www.themodelscenter.com) Irvine, CA. Vincent Gray, President
www.modelsmania.com
Models Net International, Inc. (models-net.com) [Scranton, PA]
MSA Showcase aka MSAShowcase aka Model Search America Showcase (www.msashowcase.com/)
nacao models (nacaomodels.com)
National Talent Resource (www.nationaltalentresource.com). Complaint: check bounced, unpaid, unable to contact agency. (Unlicensed = illegal)
Nancy Keogh f/k/a Nancy Sniffen at Studio V, Inc. Model and Talent Management (Tampa) f/k/a Model 2000, Inc. Model and Talent Agency
Naomi Alves
Neil Hamil Agency in Houston, Texas - eml for info (B.J. Shell) Jeff Schell (Mayo-Hill School of Modeling) (http://www.mayohill.com/) http://www.nealhamilmodels.com/
Network International Models and Talent, Patrik Simpson, President (www.network-models.com)
New Faces Development Center (www.newfacesdc.com) aka New Faces (New Faces Development Center, Inc., New Faces DC, Inc.) [New York]
New Faces Models Agency. Kathy Camisa-Goetz. Tyson's Corner. 1144 Walker Rd, Suite H, Great Falls, VA 22066/ 703-438-8440. ($1,695 for "Professional Modeling Program," which is a 10-week training class that the models must take).
New Rising Stars (www.newrisingstars.com) aka Kids.com LLC (www.JustOurKids.com)
New York Model & Talent Search
New York Model Contract (NYMC; New York Model Contracts)
New Talent Management
New Young Stars (www.newyoungstars.com)
Noble Media Group (Bob Jaimeson, Photographer)
North America Modelling Association (NAMA) (North America Modeling Association) (North American Modeling Association) (www.nama.ca)
NYC Fame Management Group, Inc (NYC Fame)
One Source Talent (onesourcetalent.com) (Anthony Toma) (Wilhelmina Scouting Network Splinter)
Online Portfolios Inc. (http://www.online-portfolios.com/)
On Track Modeling (OTM) aka Alpha Model Group (AMG) aka Alpha Modeling Group
Options Talent (Options Talent Group; Options)
Our Rising Stars (www.ourrisingstars.com)
Pageant - Dream Girls U.S.A. and WCOPA - eml for more info.
Passport To Fame, LLC (www.passporttofame.com) in Aberdeen, NC
Patricia Pascucci-Brown
Paul Palmero (Palmero Agency) (Palmero Men)
Pavel Maksimov (Photographer)
Peak Model Management LLC aka Peak Model and Talent Management aka The Peak Agency aka Peak Models (www.peak-models.com) Jason Ramirez
Penelope Lippincott fka Penny Clymer of Finesse Model Management and Finesse Creative Productions in Sausalito, California
Peter Glenn Publications
PhoneOps Management Inc. (www.PhoneOpsManagement.com)
Phyllis Henson (Kids Hollywood aka The Kids Hollywood Connection.com (www.KidsHollywood.com)
Posh Entertainment Group, Beverly Hills by Dana Dvorak
Premiere Models Inc. (Mike Rednour, Rick Gatti, Debbie Whitley) Louisville, KY
Prestige Modeling and Talent Agency (NH)
Pro Images International fka Pro Images Studios
Profile Model Agency (603) 893-2414 50 Northwestern Dr., Suite 110 Salem, NH 03079 (photo sales warning- eml for more info).
Promotional United Modeling & Talent Management (Southfield, MI) email for more info esp. if they want you to pay for photos
(Jack Demone, Co-Owner and Dave Robins, Co-Owner)
Print Models Network (www.printmodelsnetwork.com) PMN aka Models Network aka Laser Lenz by Stephan Valero
Posh Entertainment Group (www.poshentertainmentgroup.com). See BBB complaint report
Prime Time Casting (www.primetimecasting.com) (Online casting service charging for free internet casting notices lifted from craigslist)
Pulse Management (pulsemanagement.com) aka PA MA HAUKA CORPORATION
5th Element Artists, Inc., dba Fifth Element Artists (fifthelementartists.com)
Sub Zero Development
Stacey Eastman and Shayna Eastman
Della Bass, photographer
QuickBook Nationwide Worldwide (qbnw.com)
RA Studios Long Beach Ricardo Alderete (www.rastudiosonline.com)
Red Model Management aka Red House of Models and Actors aka Model and Talent Discovery
Rhea Lawson
Richard Carl Jans
Richard Hronik (Richard Hronick, Rick Hronick, Rick Hronik)
Robert Cipriani fka FlyGirls International (www.FlyGirlsInternational.com) nka Blazing Photography (www.BlazingPhotography.com)
Rob Garbarini Photography
Robert Amatruda (robertamatruda.com) aka Robert Amatruda & Associates Management
Robert A. Amatruda Management
Robert David Ecksmith, (R.D. Ecksmith, Robert Ecksmith) President of Alpha Modeling Group
Robert Jamieson Photographer (Noble Media Group)
Robert Macias
Ron Gross of WISH Shopping Network (modelrep.com) starts similar pet modeling scheme: Pet Model Management
Ron Patterson
Roving Lens Model / Talent Agency ("Lagos, Nigeria"; "London, England")
Sal Robles (San Antonio) Photographer aka Glamour aka Glamour Models aka Texas Models - eml for more info.
SAS Studios LLC (Shawn Anthony) sasstudios.com (sasstudio.com) photography, photographer, comp cards "Modeling Agency" Sean & Sanders Studios California
Scott Bryant Photographer (www.scottbryantsbook.com) (Centreville, Virginia)
Scott Ridell (Scott Riddell, Scott Riddel, Scott Riddle)
Scouting Entertainment Group (SEG) (www.segstudio.com and www.segstudios.com) aka Hollywood Castings.com (hollywoodcastings.com) aka Los Angeles Castings (losangelescastings.com)
Shayna Eastman
Shayna Edwards
Soleil Model and Talent Management
Southern California Professional Model Management
Shaun Michael Entertainment Services, LLC www.shaunmichaelentertainment.com
Shahid Bahadur aka Shah Bahadur (shah@pulsemgmt.com) "Online Talent Director" of Pulse Management in Salt Lake City, Utah
Shayna Eastman fka Shayna Edwards (Pulse Management, Capture Productions, Fifth Element Artists (5th Element Artists) (www.fifthelementartists.com)
Sidney North Entertainment (sidneynorth.com)
Signature Models and Talent Arizona (www.signaturemodelsandtalent.com) - eml for more info.
Spectrum Management, Inc. (Cheryl Murphy) aka Spectrum LA
Sports Worx (sportsworx.com) aka College Match USA (collegematchusa.com)
Stacey Eastman aka Pulse Management Caught in Arizona. Ace reporter Rick DeBruhl recently busted Stacey Eastman for running a $2,000 photo racket. [cont...]
Stacey Eastman of Pulse Management's New Scam: Hasn't Paid Pulse Model Scout for Over a Year!
Star Casting
Starpower Entertainment (Bruce Edwin)
Star Search Casting (www.starsearchcasting.com)
Start Model Consultants
Starz National Models and Talent ("Starz")
Steel Models (Steel Talent) (Beverly Hills, CA) (steelmodels.net)
Steven Andres (www.stevenandres.com)
Stuart Kinzey
Studio V
Studio Kidz aka StarKids aka StudioKidz (Tracy Hartland) aka TVKidz
aka TV Kidz in association with The Hollywood Group (www.hollywoodgroup.com)
aka Hollywood Handbook (Carlos Becerra) in Los Angeles
Susan Henrichs, AdKids Owner, Former Employee of Kids.com
Super Fashions TV (http://www.superfashions.tv/)
supermodel.com (www.supermodel.com)
Suzi's International (Suzi's International Models)
SVI Talent Management aka SVI Talent Agency (www.sviagency.com)
"TalentImages, Inc." (www.talentimages.com) f/k/a ScoutWebsite.com (www.scoutwebsite.com) David Mogull Model Search America (MSA) and Richard Troost of Model Network Inc. (modelnetwork.com) (Talent Networks, Inc.) aka J. Cash Talent GateWay (www.compositecard.net) americantalentawards (American Talent Awards)
Take2 Talent (take2talent.com) Take 2 Talent - Folsom, California
Talent Managers of Hollywood fka Image Models and Talent (imagemodels.com)
Talent Rock (www.talentrock.com) aka Fashion Rock LLC (www.fashionrocknow.com)
Talent Marketing (www.talentmarketing.tv)
Terrence A. Groman (Artist Management Group, Inc.) email for more info
The Agency (The Agency Model Management) (www.theagencyinternational.com)
The Harman Agency
The Hollywood Group
Todd Gregory
Tomoko Kojima - eml for more info.
Tomorrow Talent (Actors Dispatch)
Tracy Hartland (Studio Kidz) in Los Angeles
Tracy Reed, Reed and Company Model Management (www.reedandcompany.org) Ormond Beach, Florida - email for more info
True Modeling.com (www.truemodeling.com)
Trump Model Management (www.trumpmodels.com) Donald Trump (John Tutolo, President)
TVKidz (TV Kidz) see Studio Kidz above
Universal Talent (Wayne, New Jersey)
VIEWPOINT PROMOTIONS
Visionaire Photography
Visionary Productions aka Visionary Entertainment fka Visionaire Media, Inc. (Francesca De Tolomei) (Francesca Detolomei) aka Visionare (Francesca Tomei)
Vivian Nell Modeling Agency (viviannell.com)
Voltage Group (Mike Curlee, Shontel Shockey; email for more info, esp. if they try to sell pictures)
Wayne Dickens (Alpha Model Group, Atlanta, Georgia)
World Championship of Performing Arts (WCOPA)
WISH Shopping Network LLC (W.I.S.H. Network) Ron Gross and Colleen Gross (modelrep.com; modelportfolios.com)
aka Worldwide Professional Modeling Agreement
Wilhelmina Scouting Network (Wilhelmina Scouts; Wilhemina; Whilemina; Willemina, Willhelmina, Willhellmina, Willhellmeana, Whelmenia, Wilhelmenia; Wildmania, Wildmaniacs) [Orlando, Florida, etc.]
William Hill (Bill Hill)
Xtreme Talent LLC of Fort Mill, SC by Allison Goebel (listed owner)
Xury White
Young Faces
Z Model Management
search page: Ctrl-F

How to get the person who scammed you arrested
---
Note: Site under new management effective October 19, 2006
All content is historical in nature and will be reviewed and assessed when time permits. Any business listed who wishes to contest or address customer letters or previous editorial comments must do so prior to January 1, 2007 or they will have been deemed to have accepted the material posted herein as valid and true.
---